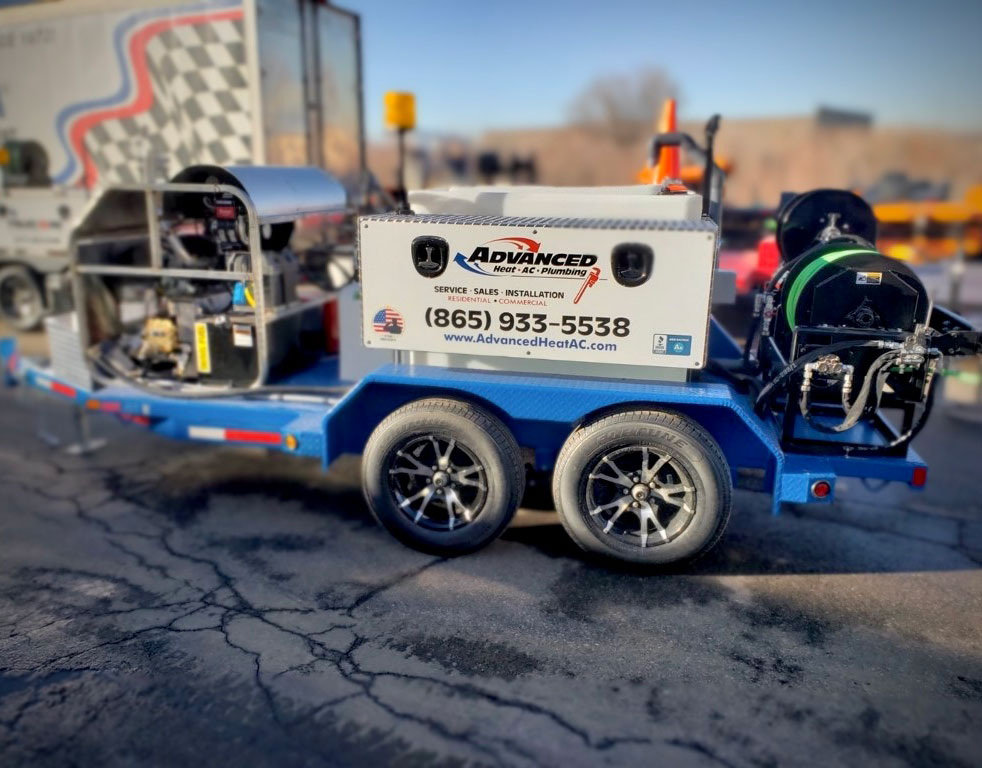 Advanced Heat, AC, & Plumbing can handle all your hydro jetting needs. Hydro jetting is the process of clearing clogs and debris buildup on pipe walls throughout the plumbing system, by sending high-pressured water jets through the pipes. This intense cleaning helps prevent the likelihood of future clogs and backups as the water scours the pipe walls to remove grease, food particles, mineral scale, debris, and, in some cases, tree roots.
Hydro jetting cleans pipes and removes clogs more comprehensively than drain snaking by aggressively flushing the system. It also doesn't include the use of chemicals, only water.
Hydro jetting can remove all kinds of debris in pipes, including hair clogs, mineral deposits, grease and fat deposits, food deposits, and tree roots (in some cases).